Keeping the APU Community connected
The APU Student & Alumni Association was established in March 2003 to foster a network between students who have attended APU (including graduate students, retirees and exchange students) and students currently pursuing their studies at APU. The members of the Association are referred to as "KOYU".
Our regulations set up the purpose of the association as follows;
"The Ritsumeikan Asia Pacific University Student & Alumni Association aims to promote the development of the Association and Ritsumeikan Asia Pacific University (hereinafter, "APU") and to foster friendly relations amongst its members."
So, we are developing activities to form networks among APU alumni.
We hold "General Assembly" every year to confer with APU alumni about our budget and the settlement of account and to confer yearly project proposal. We also hold reunion to to promote exchange among APU alumni. Furthermore, we has brunch of our association called "Regional Chapter." Each chapter holds activities to deepen exchange with APU alumni beyond year of graduation.
Basic Association Information (as of March, 2023)
Members
22,608
(Domestic: 11,578, International:11,030)
Alumni home countries
regions: 150 
*Not including Japan.
Chapters
37 (Domestic: 10, Overseas: 27)
Groups
4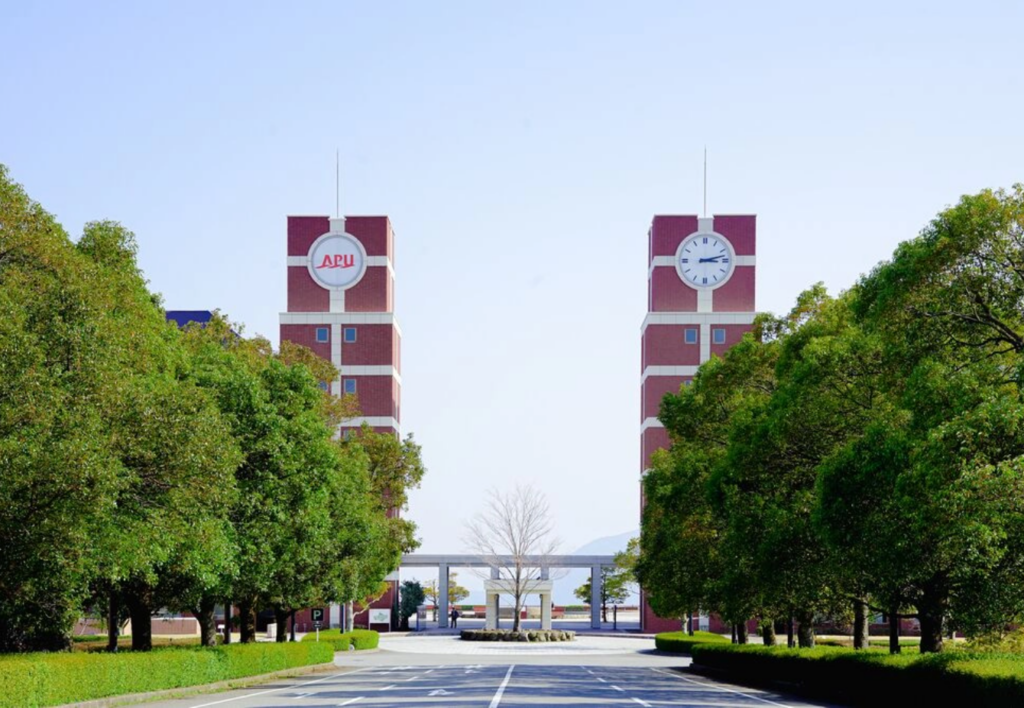 Alumni Activities
(1) FOSTERING FRIENDSHIP AND INTERACTION AMONG ALUMNI
GENERAL ASSEMBLY Presentations on matters such as the Association's financial report and budget are made at the General Assembly. The Assembly also offers a platform for alumni to reunite in the form of a social gathering.
REGIONAL EXCHANGE ACTIVITIES APU alumni in various regions around the world facilitate unique activities and events such as seminars and reunions. Sometimes, current APU students who have gone back home for holidays or are in the process of job hunting also take part in these events. The activities and events provide a channel for interaction with APU networks worldwide.
WELCOME PARTIES FOR NEW GRADUATES A welcome party is held.
INTERACTION WITH THE RITSUMEIKAN ACADEMY ALUMNI ASSOCIATION The alumni from Ritsumeikan University and affiliated schools are also connected to APU alumni as they are all part of Ritsumeikan. APU Alumni actively interact with these associations and broaden their networks by taking part in welcome parties for new graduates, activities in Tokyo, Tokai and Kansai organized by "Reconnect", a young graduates' association, among others.
(2) FOR CURRENT STUDENTS AND THE ALMA MATER
Events revolving around themes that form the building blocks for graduates' futures, such as employment, further studies, study abroad programs and student life among others are being held regularly. In addition to this, the graduates have also offered career support to students by facilitating career forums and lectures.
(3) CONNECTING ALUMNI AROUND THE GLOBE
THE ASSOCIATION'S WEBSITE AND CONTENTS FOR ALUMNI
The Student & Alumni Association website is constantly being updated with news and updates of the happenings at APU. The site also contains essays by graduates as well as alumni introductions. The website also has a section offering special contents for alumni such as a discussion board and an alumni database which enables alumni to contact each other regardless of where they may be around the world.
* Some services may be unavailable to members who have not as yet paid membership fees.
(4) BUILDING NETWORKS
The Association is working to establish regional hubs to further strengthen alumni networks. At present, there are ten Alumni regions in Japan, namely Hokkaido, Kanto, Kansai, Chubu, Hokuriku, Chushikoku, Fukuoka, Oita, Kumamoto and Okinawa. Outside Japan, there are 27 regions, namely Shanghai(China), Beijing(China),Taiwan, Korea, Myanmar, The Philippines, Malaysia, Singapore, Hanoi(Vietnam), Ho-Chi-Minh(Vietnam), Thailand, Indonesia, India, Sri Lanka, Samoa, Tonga, Latin America, ARC , Europe and Hong Kong. In the future, we plan for an increase in the number of regions. We also plan to introduce networks based on common interests such as seminar classes, clubs and occupation.