NEWS
Information about APU On Campus Wedding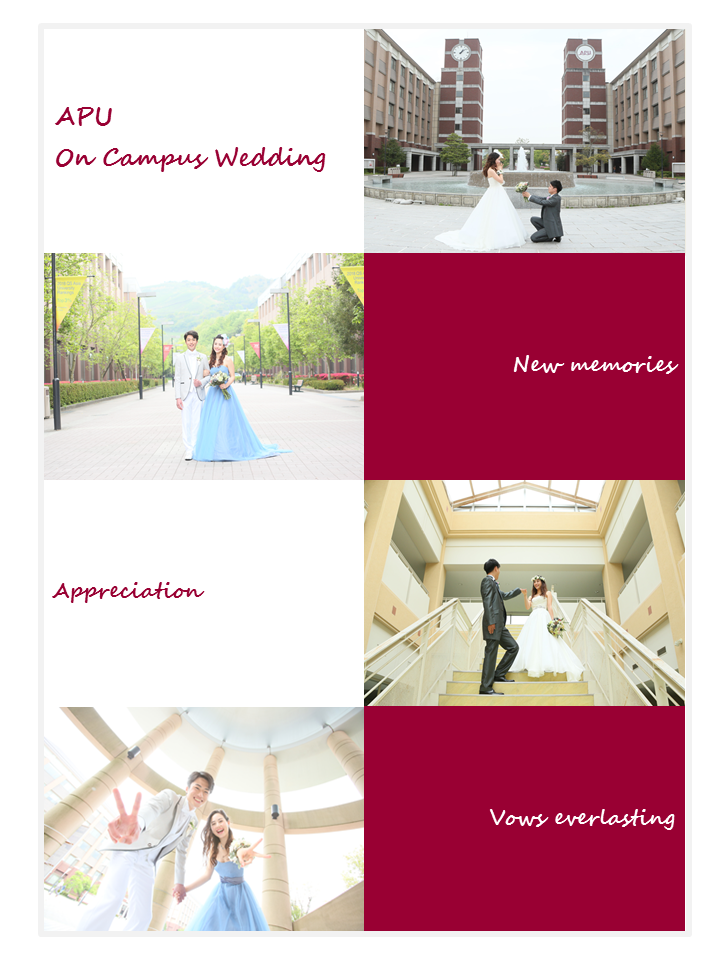 Information about APU On Campus Wedding
• After receiving many requests from former students, APU is now offering on-campus wedding ceremonies.
• This plan is available to couples with at least one partner who is a graduate of APU or APU faculty and staff member.
• The plan can include not only the ceremony, but also the reception.
• How about creating the perfect moment in this heavenly campus full of memories?
• The APU campus can also be used for a photoshoot only. Services offered include dress and suit rentals and photographers.
• As the ceremony will be held on campus, there are restrictions on possible dates. For cost estimates and other inquiries, do not hesitate to contact the APU Alumni Association Office.
Inquiries
APU Alumni Association Office (APU Office of the President)
Mail apualumn@apu.ac.jp
Tel 0977-78-1103 (direct line)
Partner Companies:
(General management assistance) CREOTECH Co., Ltd.
(Ceremony orchestration) Liberty Wedding Approche