NEWS
Sri Lanka Chapter held a pep rally for new students/スリランカチャプターで新入生壮行会開催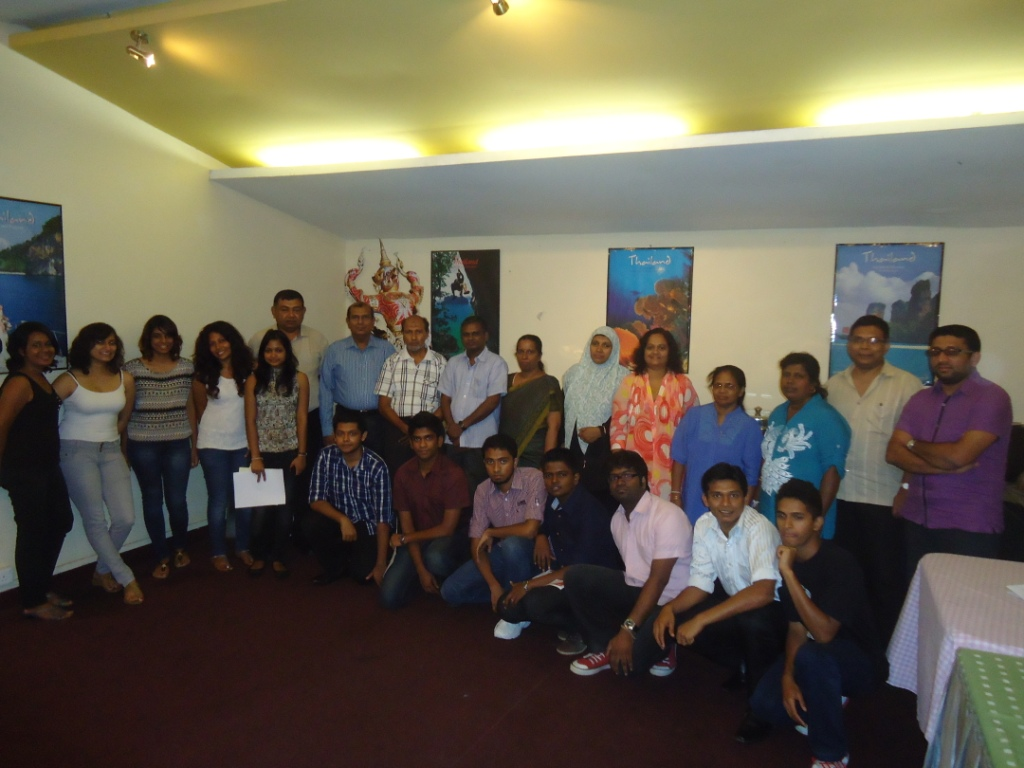 On the 4th of September, the Sri Lanka chapter held a very helpful info session for new students who will enter APU this September at Siam House, Melbourne Avenue, Colombo.
All 7 new students from Sri Lanka and their parents showed up, with whom alumni and Mr.Harin (APU coordinator in Sri Lanka) shared their experience at APU. The "living samples of APU life" made the nervous new student more confident in their new life in Beppu, not to mention about their parents.
Ms.Mali, the Chapter's chairperson, and Mr.Ruzmil, Secretariat should be applauded for putting this event together.
 9月4日、コロンボ,メルボルンアベニューのSiam Houseにて、9月にAPUに入学する新入生に対して、スリランカチャプターが壮行会を行いました。
 全てのスリランカからの新入生7名全員とその両親達が集まりました。APU卒業生とハリン氏(APUスリランカコーディネーター)がAPUでの経験を話しましたが、「APU生活の実体験者」の経験談に、不安一杯の新入生と、それ以上に不安なご両親たちはかなり安心したようです。
 Ms.Maliチャプター代表とMr.Ruzmil事務局長のご尽力のお陰でこの壮行会が実現いたしました。ありがとうございました。